Wake up
to a new field of light every morning
Our small healing paradise is located on more than 40,000 square meters, born from a vision during a ceremony in the rainforest of Peru. After seven years, this vision has manifested itself. Nestled in an olive grove in the heart of the island is our elaborately and lovingly renovated Finca Can Rafael. No, we didn't choose the name because Archangel Rafael is the angel of healing, the finca was already called that. What could fit better?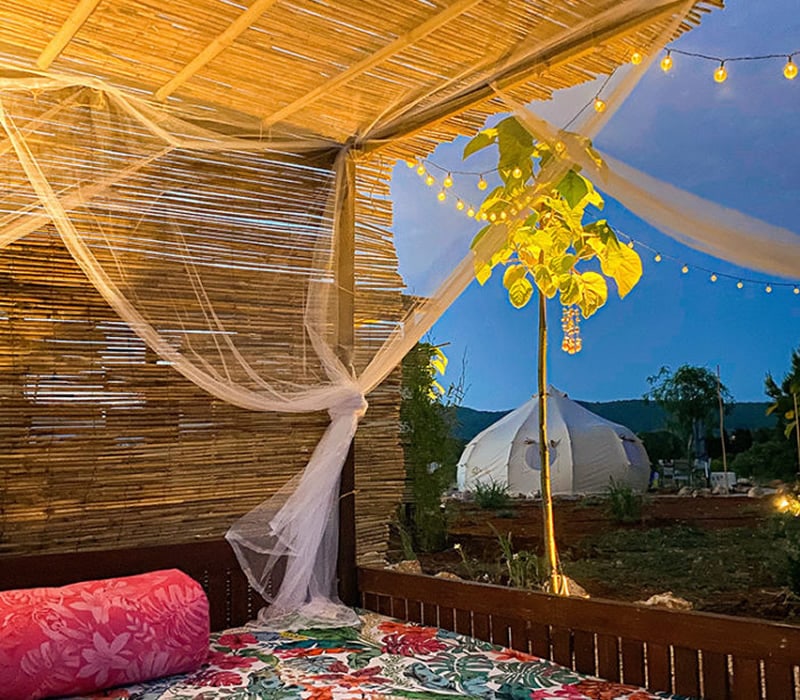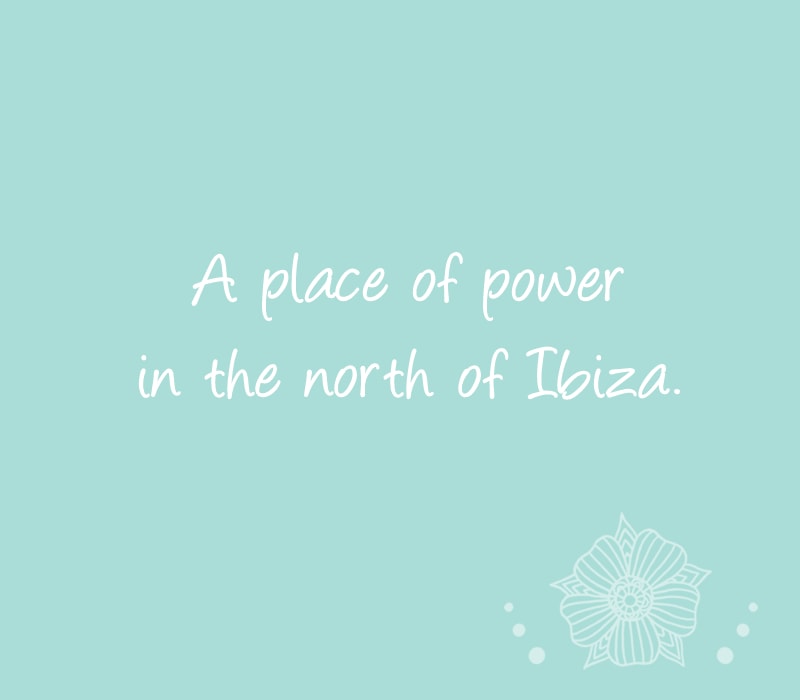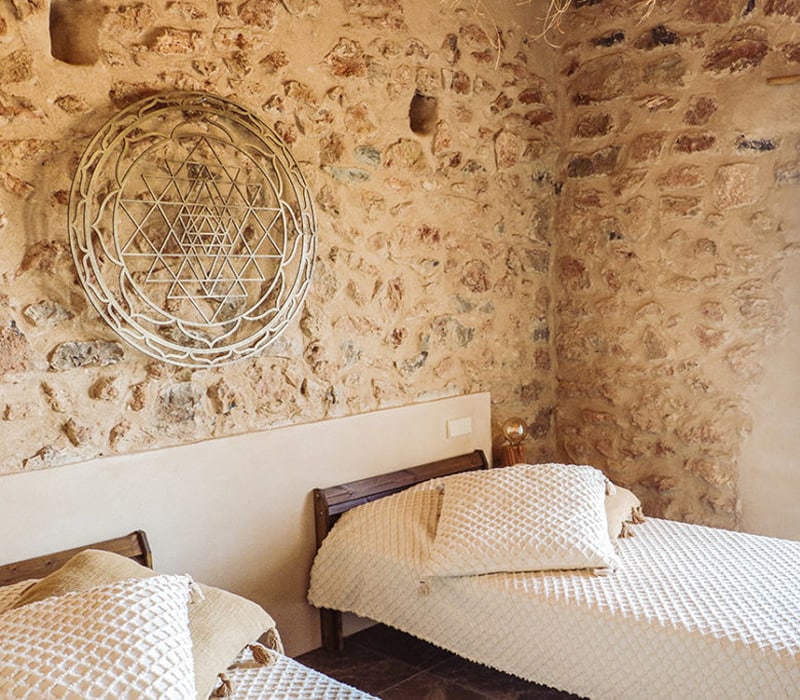 Vastu Shastra
we follow the 6000 year old Indian doctrine of happy living
Not only carried by angelic energy, but also follows the clear principles through the consciously generated energetic efficiency, in which the elements and the cardinal directions play a central role. From the house to the meditation temple to the medicinal plant garden, everything is laid out according to the principles of sacred geometry.
We only use sustainable and natural materials for our constructions.
Retreat center Can Rafael 

The heart of our powerful place is a high-energy meditation temple, which of course was also created according to the laws of sacred geometry. Two exceptional amethyst druses, over 2m in size, additionally cleanse and energize the temple area.
Seminars, yoga teachings, lectures and workshops take place in this 50 square meter meditation room:
on work-life balance,
for self-awareness
to heal the body, mind and soul
Hippychick and Frida Kahlo
Frida Kahlo welcomes you in the kitchen with her unique perspective. The main house has a fully equipped eat-in kitchen with a large dining table and a comfortable sofa corner. While the rooms are kept rather neutral, there is a virtuoso mix of cheerful colors here.
The outdoor terrace, embedded in lush nature, offers a sheltered atmosphere with long dining tables and small, cozy relaxation areas to linger.


The house has two bright bedrooms, each with two single beds that can also be pushed together. Each of the rooms has a bathroom en suite and an outdoor shower, as well as a private terrace. The rooms are equipped with air conditioning and underfloor heating.
Next to the main house there is an enchanting "Casita" with a double bedroom, eat-in kitchen and bathroom as well as a cozy terrace. Also equipped with heating and air conditioning.
The spaciousness of the site allows you to unwind in nature or by the pool. You quiet pool area, surrounded by Bali beds invites you to relax and chill.
Our two luxury glamping tents are a special feature. With three single beds each, they offer space for six people. The two tents have a facility with outdoor bathrooms and showers.